Lesson Plans by Grade Level
Get the Facts on Snowmobiling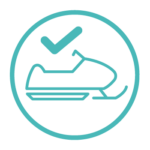 What are some snowmobiling "Do's"?
Obey speed limits and road/trail signs.
Reduce your speed at night and watch out for fences, guide wires and other objects that are more difficult to spot in the dark.
Tell someone where you are going, the route, a description of your snowmobile and your expected time of return.
Be careful at road and rail crossings.
Dress appropriately. Wear layers and always carry extra dry clothing with you.
Riding at night reduces your visibility and your ability to spot hazards and estimate distances. Drive at a reduced speed and wear reflective clothing.
Carry a complete survival kit that includes a first aid kit, trail map and compass.
Check the weather forecast before heading out. Contact the local snowmobile club to find out current trail and ice conditions.
Drivers and passengers should wear an approved motorcycle helmet that is securely fastened under the chin with a chin strap. The only exception is if you're on a property that is owned by the owner of the vehicle.
Use lights at night, as well as during inclement weather and other low light conditions.
What are some snowmobiling "Don'ts"?
Never ride on private property without the permission of the landowner.
Never travel alone—always go with a friend.
Avoid driving on frozen lakes and rivers. If it can't be avoided, check ice conditions beforehand. Wear a buoyant snowmobile suit and carry ice picks.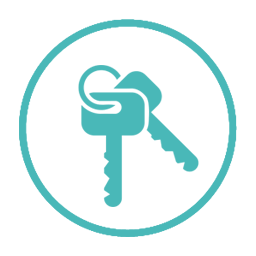 Who can drive?
Generally, you should be at least 12 years old to drive a snowmobile, however where you're allowed to ride depends on your age and whether you have a licence.
Children under 12
You can only drive a snowmobile on private property. (You don't need a licence.)
Ages 12-15
You can drive on private property without a licence, but if you want to ride on snowmobile trails you'll need a motorized snow vehicle operator's licence (MSVOL) or an equivalent snowmobile licence from outside Ontario.
Ages 16 and over
You can drive on private property without a licence. However, you'll need a G1 Driver's licence (or higher) or an MSVOL (or licence from another province) to drive across permitted roads and on permitted roadways.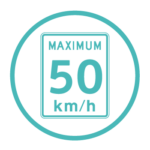 Are there any speed limits?
Yes! On snowmobile trails your maximum speed is 50 km/h. On highways where the speed limit is 50km/h or less you'll have to travel at 20 km/h. Finally, on highways where the speed limit is more than 50 km/h, 50 km/h is your top speed.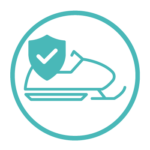 Registration and insurance
You need to register your snowmobile with the Ministry of Transportation before riding it. If you are operating the snowmobile off your own property you must have liability insurance.
Remember to bring both the registration permit, your licence or MSVOL and the insurance card with you when riding. If you get caught without them you could end up with a fine.
Drinking and snowmobiling
It's against the law to drive a snowmobile while impaired by alcohol or drugs (including cannabis). If you're under 21 this means you can't have ANY alcohol or drugs in your system.
If you're caught you could face consequences such as getting your driver's licence suspended, fines, vehicle impoundment and more. For more information visit www.ontario.ca/drivesober.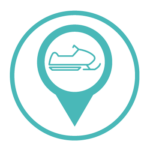 Where can I ride?
YES
NO

Your own property.
Private trails that belong to organizations of which you are a member.
Private property with the owner's permission.
Between the shoulder and fence line along public roads where permitted (check the local bylaws).

Certain high-speed roads including 400 series highways, the Queen Elizabeth Way (QEW), Ottawa Queensway and Kitchener-Waterloo Expressway.
The travelled portion of a public road except when crossing at a 90-degree angle.
Ontario's snowmobile trails are maintained by snowmobile clubs. You'll have to check with the local snowmobile club to find out if you need a trail permit. For information about trails and trail permits, contact the Ontario Federation of Snowmobile Clubs.