Lesson Plans by grade level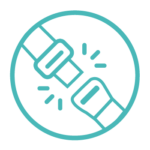 How to be a safe and responsible rider
Take an ORV safety training course and learn how to ride from an expert.
Drivers and passengers must use available safety equipment, such as seat belts and footrests.
Know your ORV and read your operator's manual before riding.
Do a pre-trip inspection and check oil, gas and other fluids, lights, brakes and tire air pressure.
Stay in control. Never ride beyond your skill level or abilities.
Always ride according to trail, road and weather conditions.
Use extreme caution when turning, crossing, climbing and descending hills. Always cross obstacles using the proper technique.
Drive sober—it's against the law to drive while impaired by alcohol or drugs. It will affect your judgment and slow your reaction time.
Ride with others and always let someone know where you are going and when you expect to return.
Be responsible and courteous and respect others on the trail.
Ride in designated areas only. Respect private land, preserve the environment and keep noise levels low.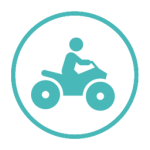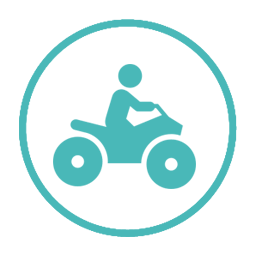 What are some of the basic rules for ORVs?
To operate on- and off-road all ORVs must be registered and have a valid permit, except in exempt areas.
All registered and insured ORVs can directly cross public roads where permitted. However, only certain types of ORVs are allowed to travel along Ontario highways and on municipal roads, where permitted. Follow local bylaws. These vehicles include single-rider ATVs, two-up ATVs, side-by-side ORVs, UTVs, XTVs and ORMs (For more information, visit ontario.ca/ATV.)
In some situations, other kinds of ORVs can drive on roads, for example a farmer using an ORV for agricultural purposes, so it's best to check what the local rules are before heading out.
Vehicle width and weight restrictions are in the Highway Traffic Act (HTA) Regulation 316/03. For more equipment requirements, take a look at the HTA Regulation 316/03 sections 1,10, 12 & 13.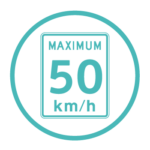 What are some things I need to know before I can drive or ride an ORV on-road?
All riders must wear an approved motorcycle helmet that is securely fastened under their chin with a chin strap.
ORVs must have specified equipment including headlights, tail lights, working brakes and reflectors. Make sure that your ORVs has the original equipment—no modifications are allowed when operating on-road.
Drivers must have at least a valid G2 or M2 driver's licence to operate on-road.
All ORVs must also be insured when operated off of the vehicle owner's private property. (ORVs operating on-road must have the same insurance as a passenger car.)
Drivers must operate on the shoulder of the road in the same direction as traffic. If the shoulder is unsafe, impassable or not wide enough, you can drive your ORV on the travelled portion of the road.
When operating on-road, the number of passengers must not exceed the number of manufactured seating positions, and passengers under the age of eight are not allowed.
You must travel at a speed limit lower than posted limits. For example, if the speed limit is 50 km/h or less, you can't go faster than 20 km/h. If the speed limit is more than 50 km/h, then 50km/h is your highest speed.
What are some things I need to know before I can drive or ride an ORV off-road?
To operate off-road, drivers must be at least 12 years of age unless they are under the direct supervision of an adult.
Drivers must have a valid driver's licence (i.e., minimum G1) to directly cross a road.
When operating off-road, passengers should not exceed the number of manufactured seating positions on the vehicle.